Patient Information
Our office hours are 8:30 a.m. to 5:00 p.m. Monday through Friday and 8:30 a.m. to 12:00 p.m. on Saturday. We make every effort possible to meet your scheduled appointment time while giving each patient the attention their condition requires. Appointments are needed except in the case of an emergency.
Please let us know if another physician has referred you so that we will have the appropriate referral documentation and medical history on hand for your appointment. Should you need to cancel an appointment, please alert us as soon as possible. Our appointment phone number is (901) 821-4300.
We provide 24-hour emergency coverage. To reach a doctor after hours, call (901) 821-4300. Our answering service will contact the physician on call immediately.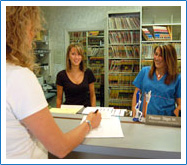 Surgical Procedures
When surgical care is needed, ENT Memphis provides comprehensive general and specialized ear, nose, throat, and sinus surgery.
Our physicians are on staff at the major hospitals and surgery centers in Memphis.

Since 1970, ENT Memphis has built a reputation based on quality care, personal attention and the use of the most advanced medical and surgical procedures.
Insurance / Payment
In order to keep our fees as reasonable as possible, we request payment for office visits at the time of your appointment. This eliminates the added cost of billing expenses. We accept MasterCard, VISA, cash and personal checks.
We participate in most regional HMOs and PPOs as well as many major insurance company plans. As a service to our patients, we file most insurance claims for you. For select insurance plans, we must provide you with a fee ticket so you can be reimbursed directly.
If you have questions or comments, please call (901) 821-4300.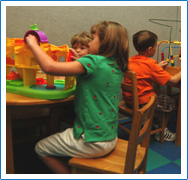 Prescription Refills and Questions
Our nurses and others staff members can assist with your questions or concerns about prescription refills during regular office hours. They will consult with your doctor, check your file and follow-up with your pharmacy as promptly as possible. Please have your pharmacy phone number ready when you call for prescription refills.
Languages Spoken
English
French
Spanish
Portuguese
Chinese (Mandarin)
Chinese (Cantonese)